Exclusive Flour Blend for Pinsa Roman Crust
Our special blend of flour for pinsa romana
Make Your Life Easy and Buy The Ready Pinsa Mix from Pinsarella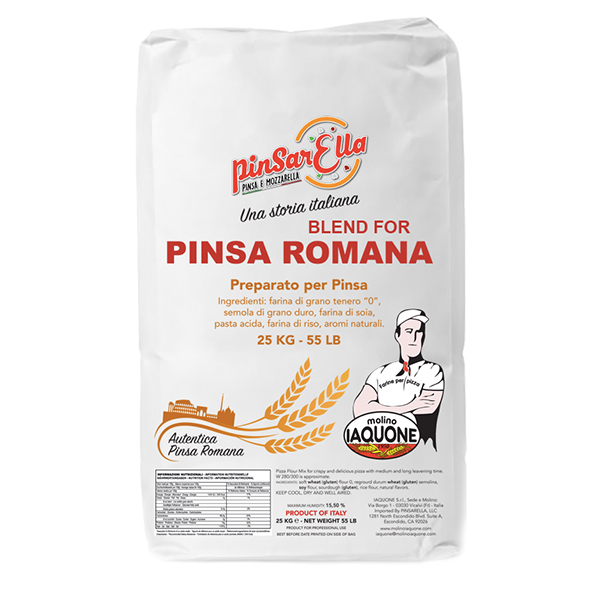 Quality grains
The right combination of wheat, rice, soy, and dried sourdough.
Low calories and low-fat content
Lower gluten content
Vegan
No artificial preservatives, flavors, or colors
Your crust will be Highly digestible, light, healthy and DELICIOUS
Bag Weight 55 Pounds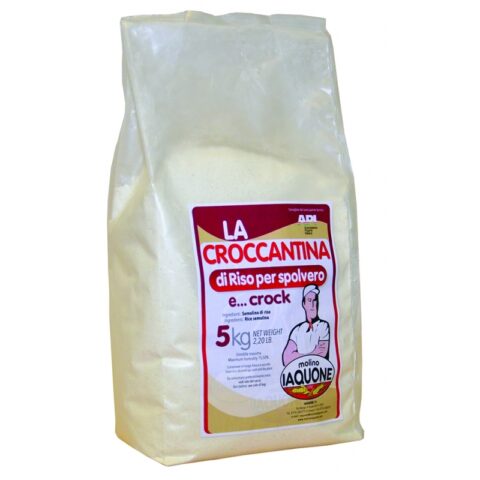 The Pinsa dough is highly hydrated (80% water) so it will stick to any surface

Put La Croccantina in a rectangular basket and the Pinsa dough on top to hand stretch it to its typical oval shape.
The dough will not stick to the surface, but it will also not absorb the flour.
DO NOT use other flours to stretch the Pinsa dough. It will change its characteristics.
Bag Weight 11 Pounds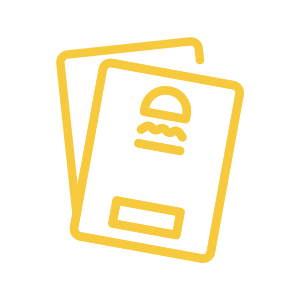 High Quality
Vegan, Natural, Healthy, Low in Calories and in Fats. Crunchy Outside and Soft inside

Save Money
With Pinsarella Flour Mix You Use More Water and Less Flour.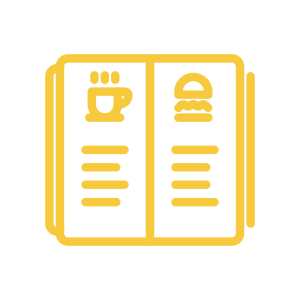 Versatile Product
Pinsa Romana is perfect both as pizza and as an Aperitif to dip in sauces and olive oil

Easy & Fast to Prepare
Our Crust are Topping Ready. We will Train and Support You to Make Roman Pinsa Using Our Flour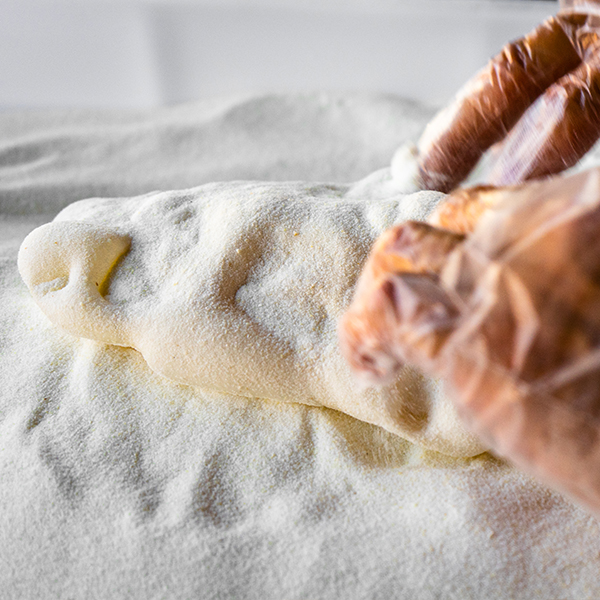 Our crust is made using our exclusive Pinsarella flour blend. Four different grains blended to make a unique healthy and DELICIOUS crust.  Our oven ready Pinsa solution uses this crust and adds authentic toppings to it.
We'd love to hear from you
For More Information Send Us A Message.
Pinsa Romana - Roman Pizza Crusts for Professionals
Original Handmade Pinsa: the Real Roman Pizza Crust. Pre baked in Professional Stone Ovens. Copyright ©2023 Pinsa Romana Crust
Privacy Policy